credit to gq
When I growing up my mum always thought me that different is good, no matter what's your background is.. so discovered different culture through hip hop music. Although there is a stigma about it that they are not a good people ; especially in my country they just use it to look cool only 😦
What I found from A$AP ROCKY is that he is just IDGAF kind of guy, the type that I really like (: one of his saying was very cool and I thought its kind of true.
"Man, if you're gay we can be friends. If you're straight, we can be friends. I'm not gay, I don't plan on being gay, I don't condone it and I'm not sayin' I'm against it." – A$AP ROCKY
I'm the CEO of A$AP Worldwide. But as you can see, when I'm with them, everybody's equal. We don't really base our love off of finances or who's superior by financial status. We're all equal. When I'm with them, I'm letting them shine 'cause it's just like how it used to be. They still there. I'm just chilling out front.- A$AP ROCKY 
A$AP MOB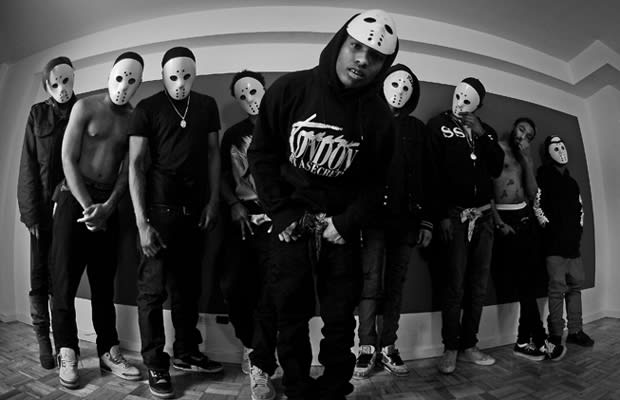 so stay humble is the most important thing :), so stay underground for the A$AP Family is the most important thing.  I knew A$AP Ferg for doing some screen printing on VFILES that's one of the first A$AP associates that I know back than other than Rocky, and Tyy 🙂 but as I watch them they are amazing.
So yeah I really love the approach of their music 🙂 Its enjoyable and you can listen to it anytime 🙂 the visuals is futuristic yet simple..A$AP MOB was founded back in 2006 in Harlem, New York City 🙂 But I just love the music video A$AP Forever for these days, I just love everything about him 🙂 for music, and fashion style.