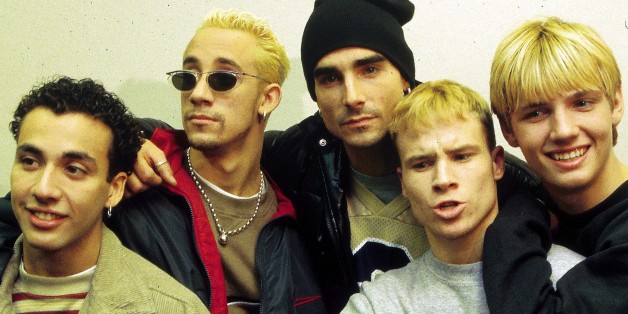 Who doesn't love BACKSTREET BOYS, I mean although I didn't live in the early 90s, or I'm way to young in early 2000s so I don't really know them that much, but their songs played on the restaurants that I went it, even until now also I think some their songs are just the staple love songs, when you need to proposed your love ones. Also what I love about them is that, I remember them as the Backstreet Boys as  a whole group, I'm so bad at memorising a name. They released a song Don't Go Breaking My Heart
Although I think the new song is amazing, but their older songs are just staples, I think even if you're not a fan of them, you know that's a Backstreet Boys' songs right ? I think thats the best part of as an artist, even if you don't see their faces but you know that's its their songs. I really love I'll Never Break Your Heart, although its so cliché that you'll never break someone else's heart but its a cute song, best video by them for me has to be Larger Than Life.
Well, although Larger Than Life music video's animations is a little bit too old for now, but I think they're very futuristic at that moment, being a cyborg. 🙂 Their new songs are more relax, even the costume that they're using, in which I think its make sense because they are aging right now. The younger people need to see the 90s-00s boy band looks like, I think they're very cool, I just became a fan of them recently, because its so interesting how the boy groups is very attracting the audiences.
Anywhere For You will be the type of the song that will be play during anyone's wedding day, so its pretty cute. The more cliché the love song is the better it is, because they gave you the perfect picture of love, while actually those type of love is not really exist in the human world. But I love the songs, probably recently I'm so stressed out with things going on with the university's life. But I think their songs help me to relax a little bit. I really love Backstreet Boys, they're just classic, its good that they still in a group right now, because you know that one of the member, Kevin Richardson who previously leave the group in 2006, came back ! so they give a hope to the disbanded group that goodbye is not always forever right ?
Let me know on the comment section below what's your favourite BACKSTREET BOYS song(s)